Hand-Stitched Leather Pull Strap Set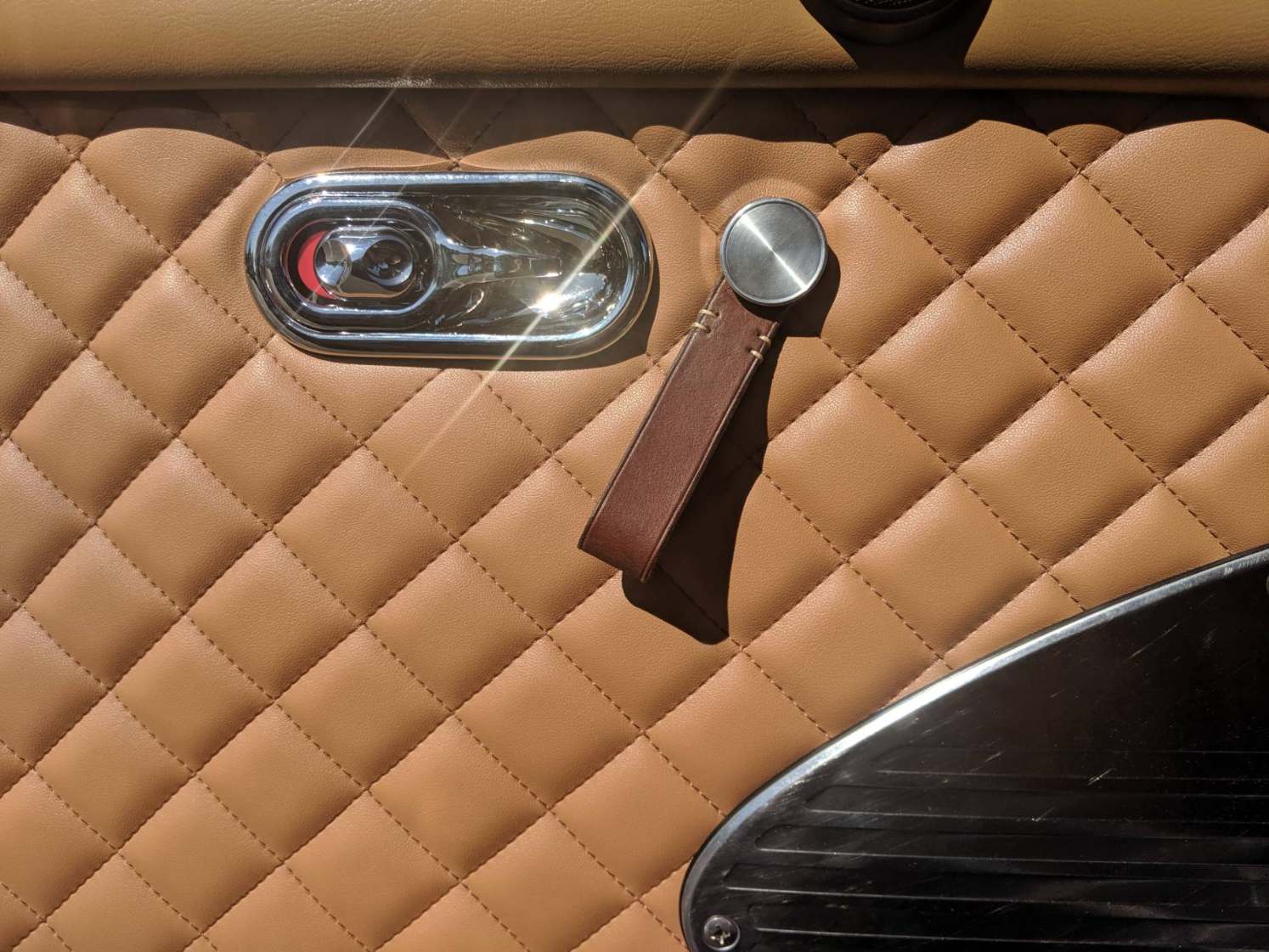 Hand-Stitched Leather Pull Strap Set
These handcrafted leather door pull straps from BN Leatherwork are made from quality leather and materials. This is best paired with the RetroModern Eunos Door Pull Hardware but can be used to fit on any custom application by installing the strap with a screw (not provided). Straps are sold in pairs.
sale
Recommended to pair with:
Details:
Materials Used:
5 ounce cow leather.

Brown dye to help emphasize the brown color, blend the raw edges, and nicer look.

Acrylic resolene. Protects Leather Finish

Wool Daubers Ball to apply Leather Dye.

Waxed Thread

Leather-craft Cement.

Chemical guys leather conditioner and cleaner
Tools Used:
Line edging tool to help make accent creases

Leather awl

Edging tool to help cut down the sharp corners on the sides. of the pieces

2 hole stitch circular fork to help create the 2 holes needed for stitching.

Stitching needle.

Wooden burnishing tool and rotary attachment version. This is to help edge the leather.

Natural tone wax to be applied to the edges during the burnishing process.
The featured images of the installed straps are provided by sd_miatabros